Sea Cherry Salmon is a popular target spices in Hokkaido, Japan from winter to spring.
Because of the necessity of waiting for migration, metal jigs, jig minnows, and other lures that can gain flying distance are easily chosen, and our former model "Perch Hook" based on aji hook (horse mackerel hook) has been favored by many anglers.
However, some improvements have been found over the years since its release.
Originally, this hook had a reputation for its hooking performance. We have greatly brushed up the hook by reexamining the advanced manufacturing technology and the material itself, and will renew it as the "Tuned Perch" in 2022.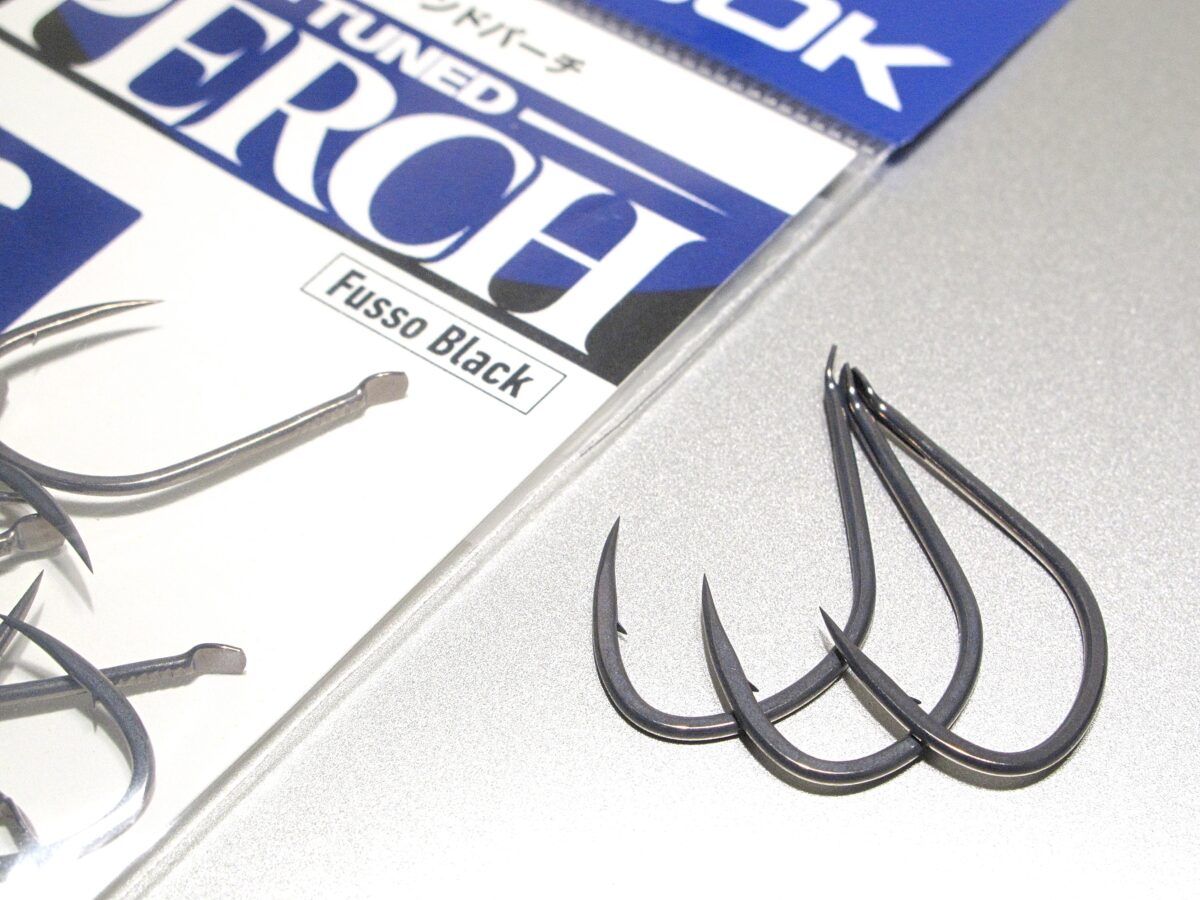 "TUNED PERCH"
The most distinctive feature of this hook is the sharpness of hooking point.
By making the point longer and the barb smaller, an isosceles triangle is formed. This increases the penetrating performance of the tip.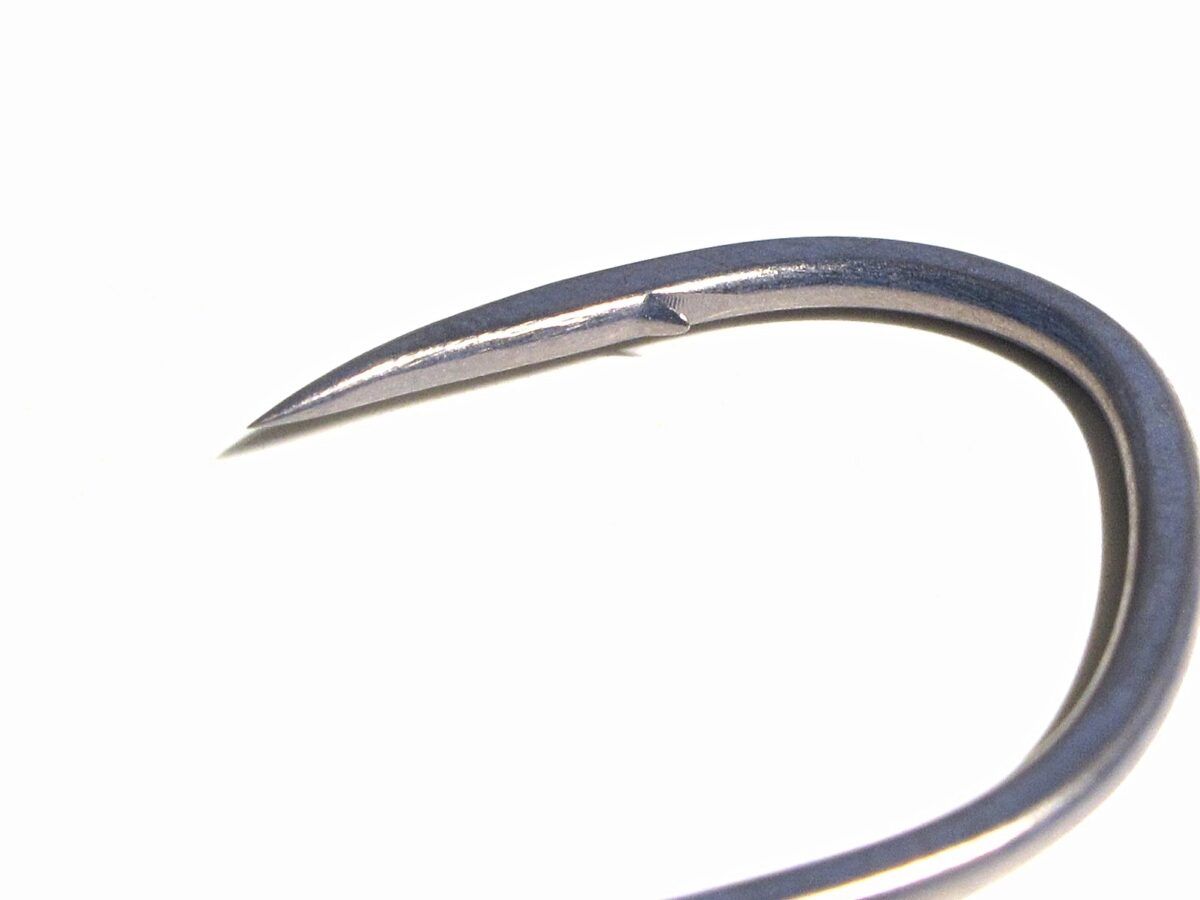 In addition, the gape width has been slightly widened and a harder material has been adopted to achieve both good initial hooking and strength. We have completed a hook for Sea Cherry Salmon that is easy to hook and sticks firmly.
Six hook sizes are available, from #3S to #LL.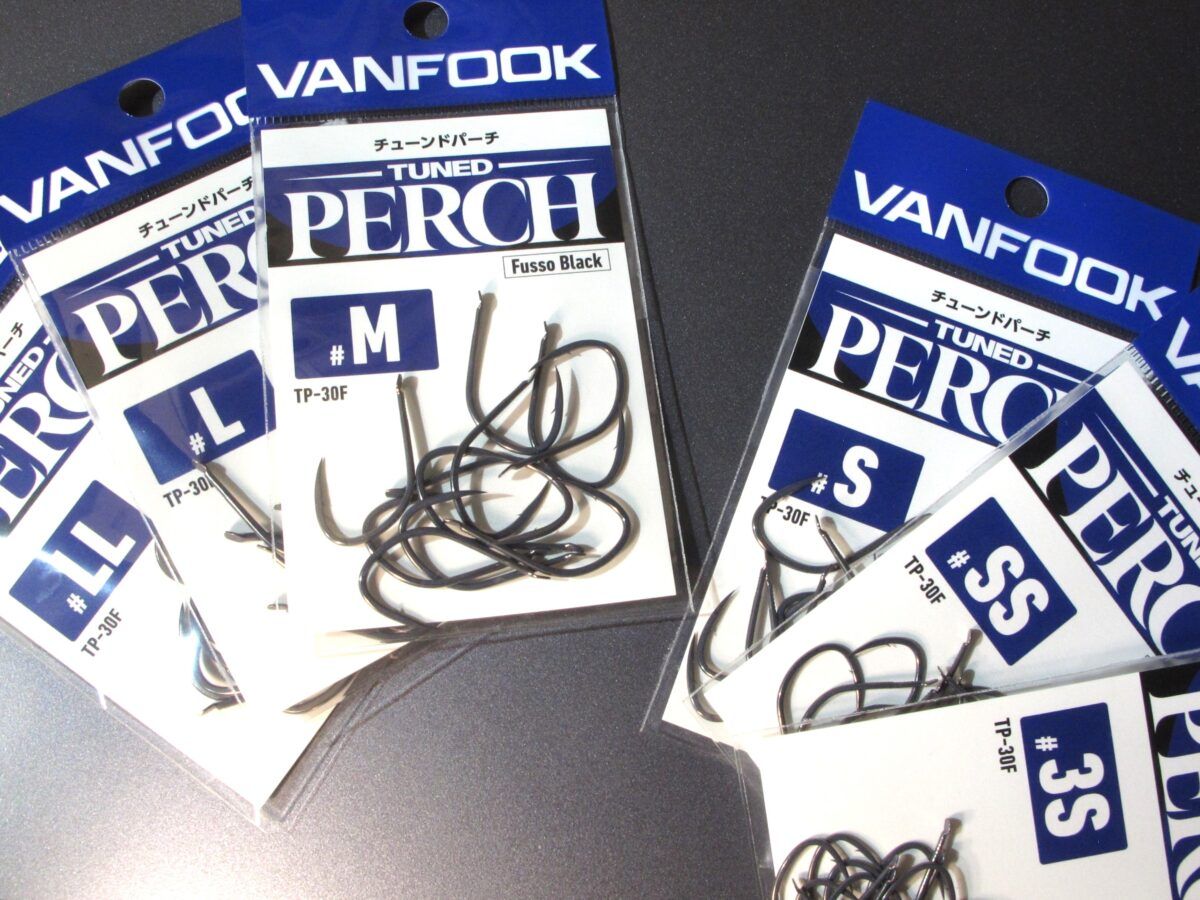 The lineup also includes double and single assist hooks that are well balanced in terms of PE cord material and length. The product lineup meets the needs of a wide range of anglers.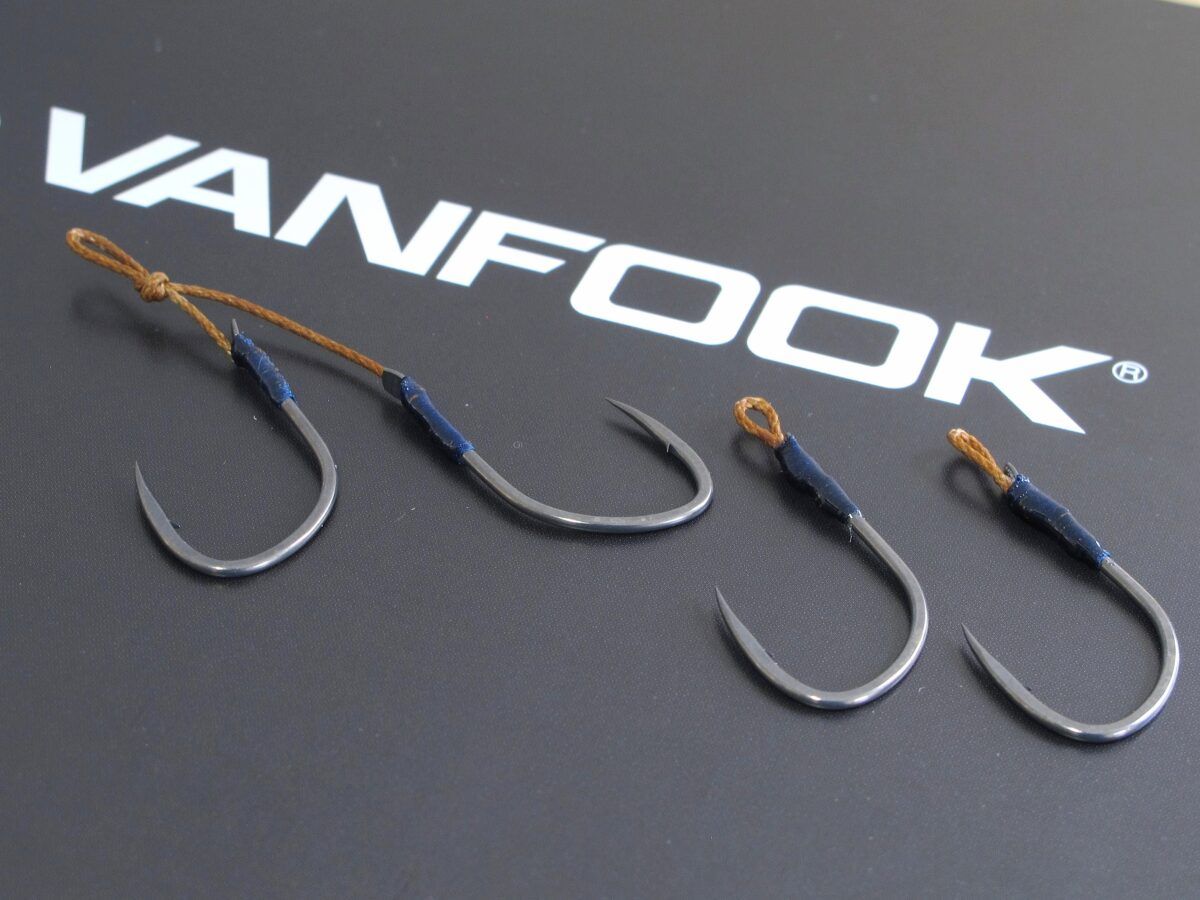 Two types of hook colors are available:
"Fusso Black" (PTFE coated), which emphasizes smooth hooking, and "Salty Gold," which is highly appealing.
The PTFE Black hook has a proven track record, but it is the "Salty Gold" hook that we would like to draw your attention to this time.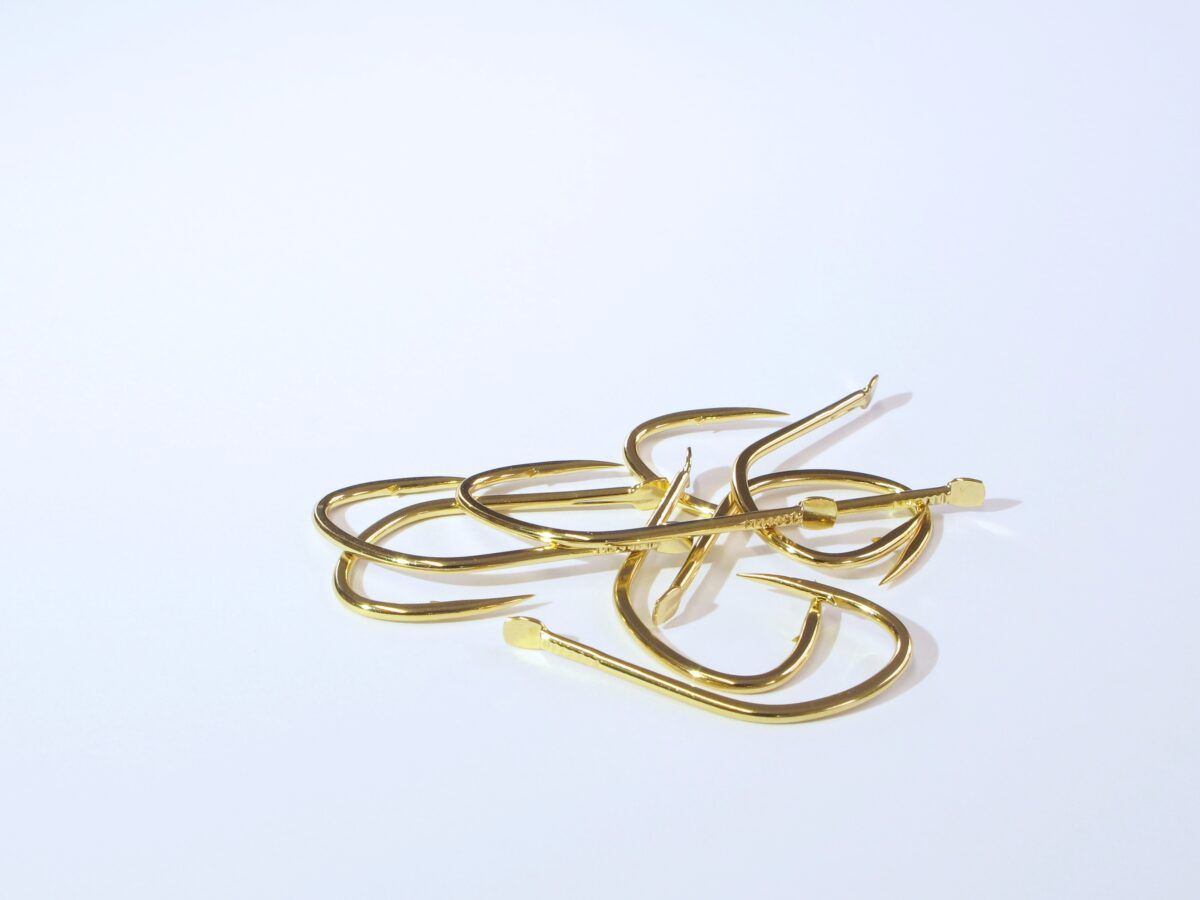 New color: Salty Gold
This color is a first for Vanfook. Although gold flash is said to be highly effective in attracting fish, it has been avoided in saltwater game due to its tendency to rust.
However, this time, a major review of the surface treatment has resulted in a high level of anti-rust performance.
It has shown excellent results not only in in-house saltwater examinations but also in the field.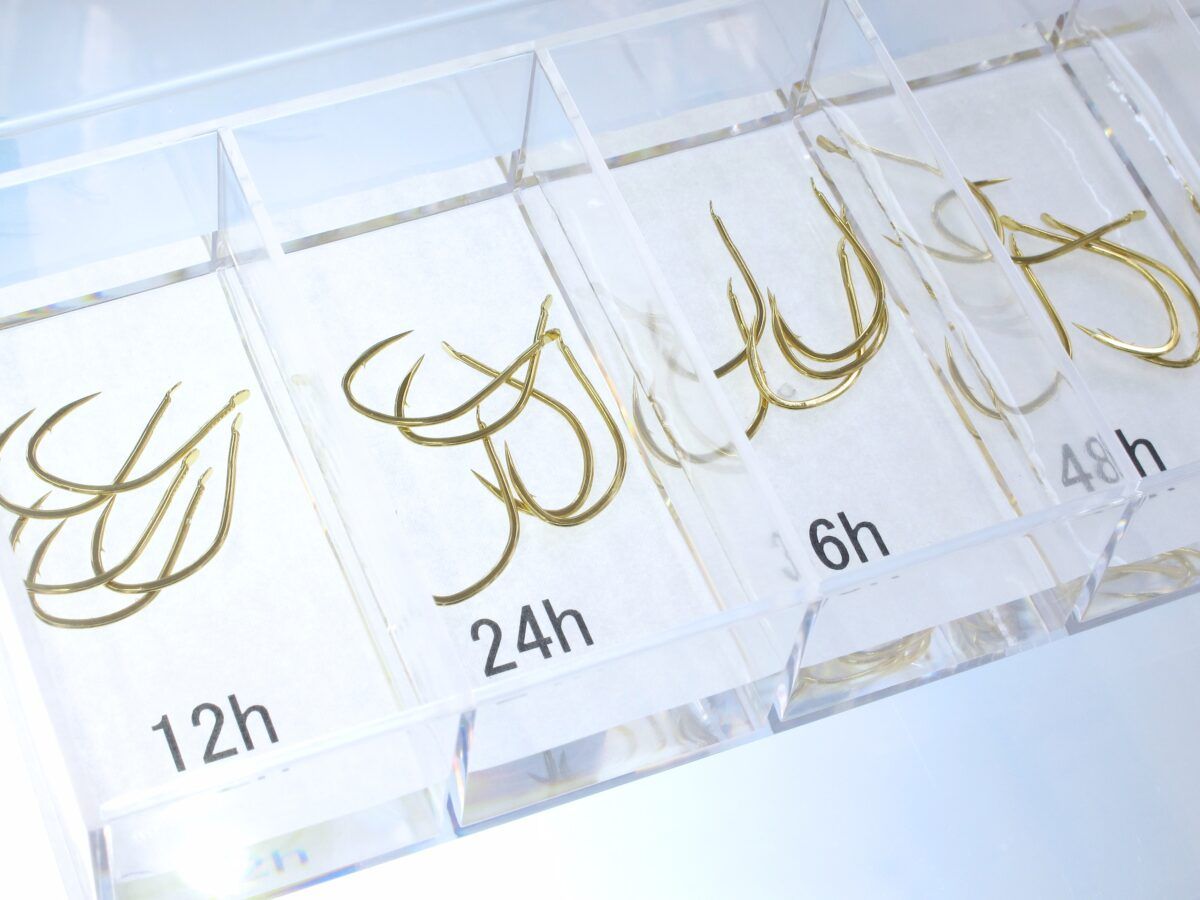 In-house saltwater examination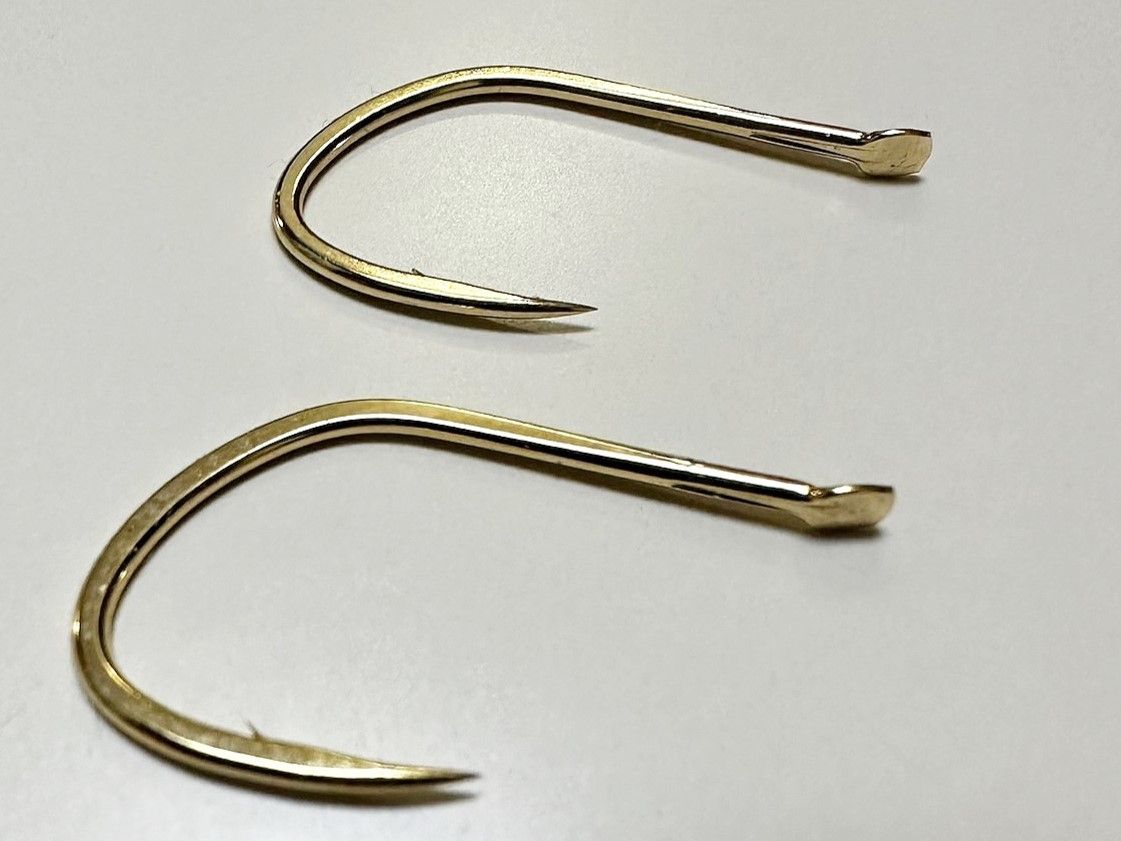 Salty Gold: with the newly developed surface coating technology.
Jig installation image
The Sea Cherry Salmon fishing in Hokkaido has been strong for the past several years.
In order to encounter a memorable one, be sure to have a reliable hook ready.