A New Perspective Concept Hook that "Sticks When it Touch" and Flexibly Adapts to Any Scene.
The development of this model started when an angler wanted to have a "Flatted-End type hook that follows the form of the Super Light Jigging hook [Swifter (SW-04)], but with a slightly thicker wire."
We created the first prototype model four years ago, integrating the elements of "Straight Point, Wide Gape, and Flatted-End" that had not yet been present in VANFOOK jigging hooks.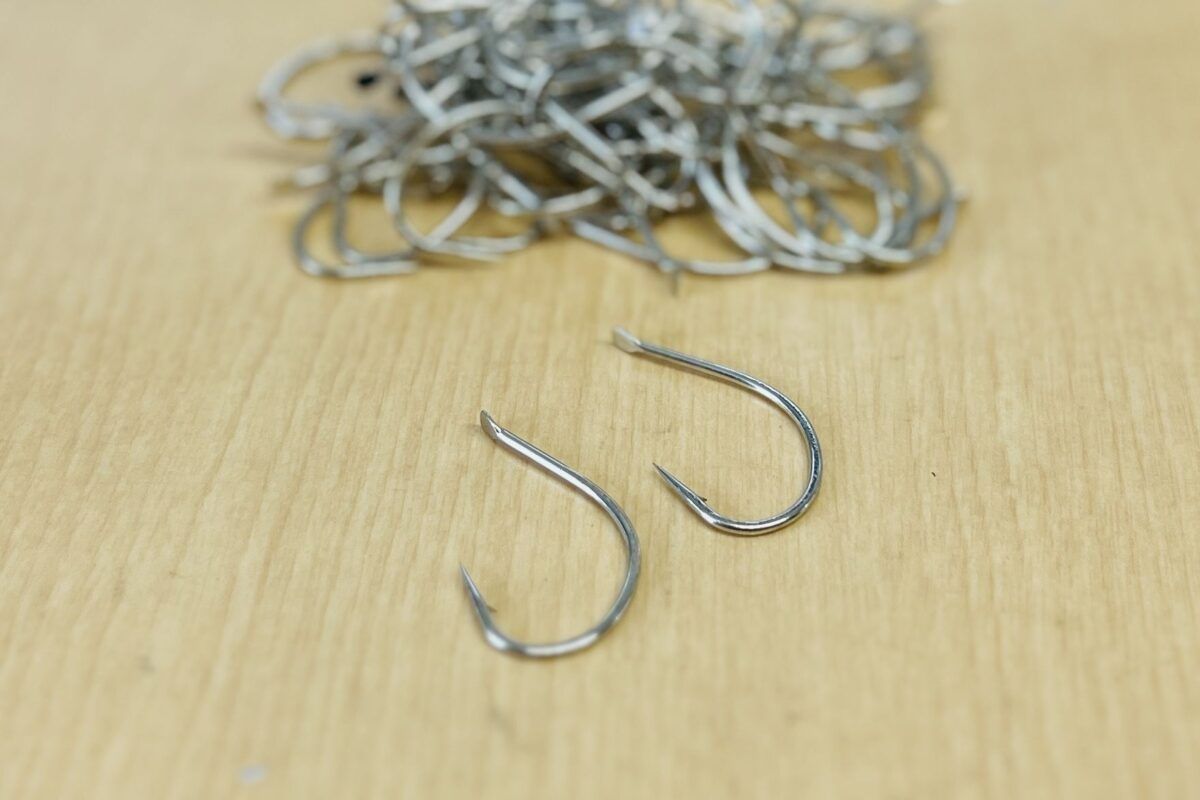 We proceeded to refine the form little by little as we tested it on various species, including Rockfish, Sea Bream, and Flatfish, in the waters of the Japan Sea for light jigging in coastal waters. We selected the best wire diameter without making it extremely thin, because we thought it needed to be strong enough to withstand Bluefish that hit unexpectedly.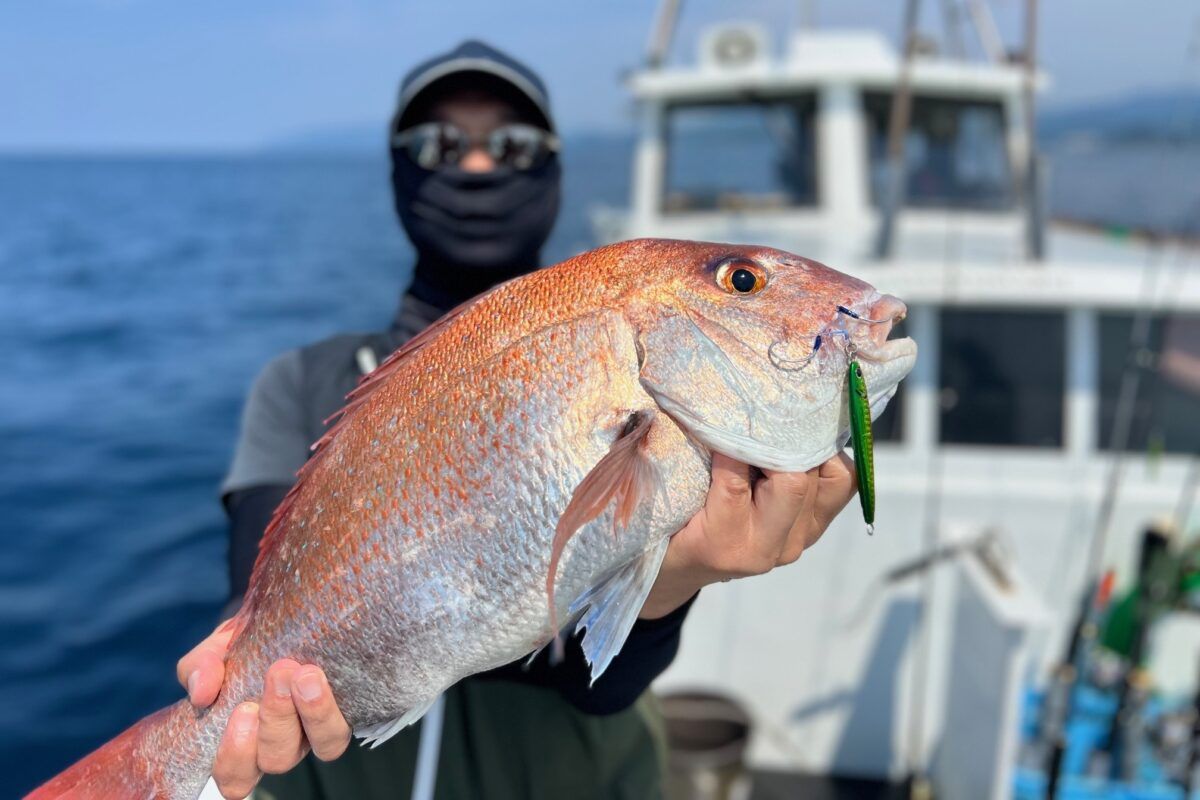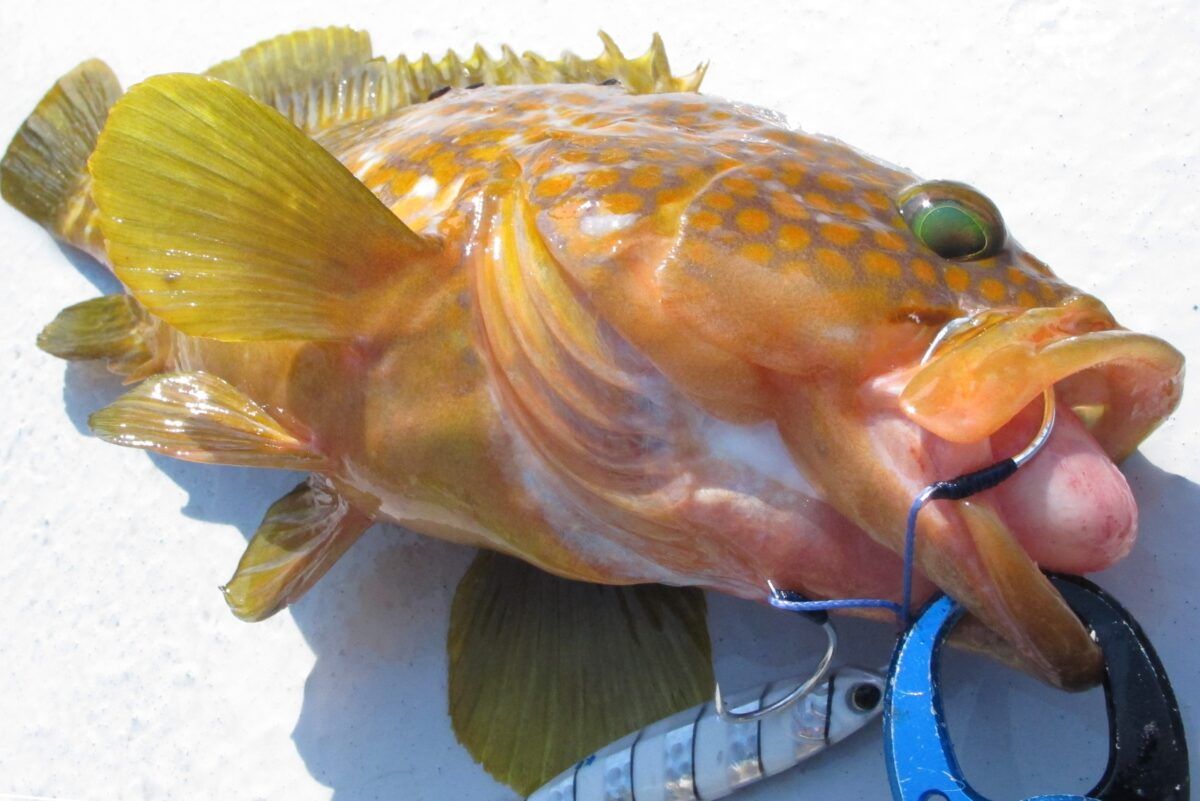 We also conducted repeated test fishing trips in Wakayama and Toyama for mid-to-deep-sea Rosy Seabass, which is one of the species that tended to hook off relatively, and in the waters off Muroto in Kochi and Izu in Shizuoka for Beryx Splendens (Alfonsino.)
The hook itself has an appropriate degree of flexibility (springiness) which prevents the fish body from breaking and prevents the hook from offing.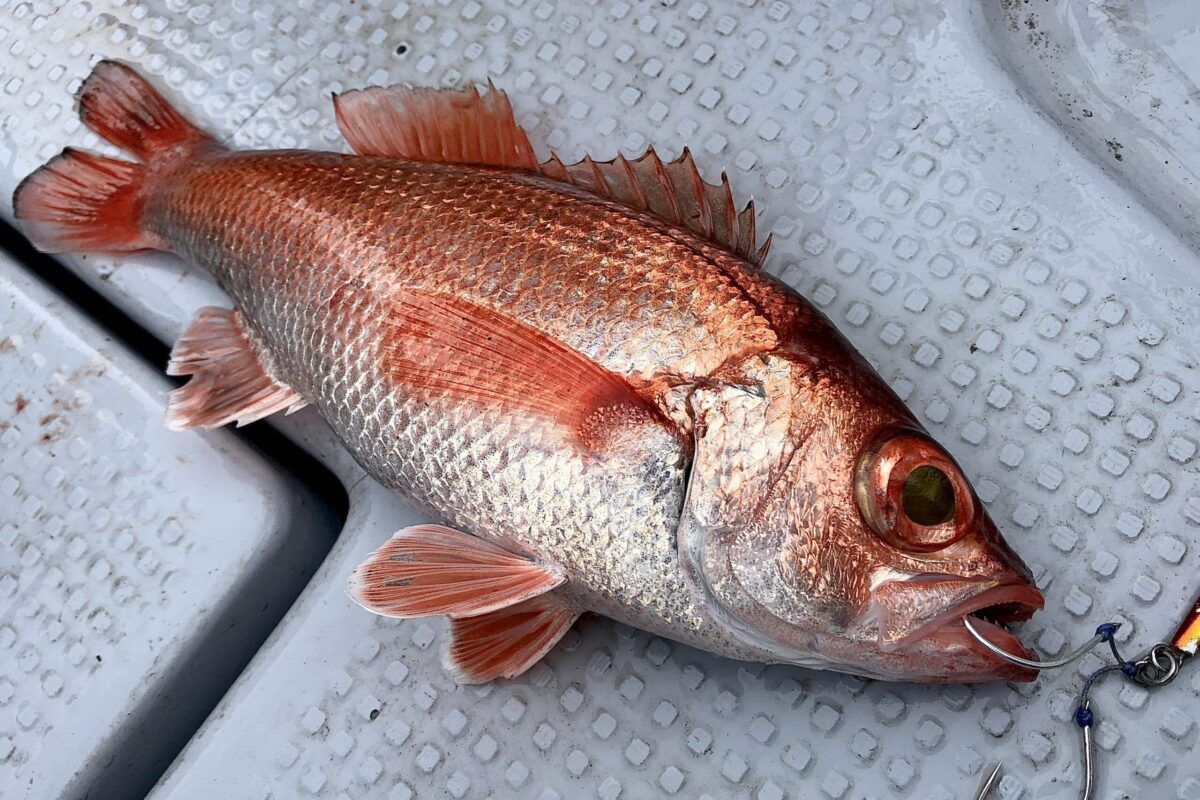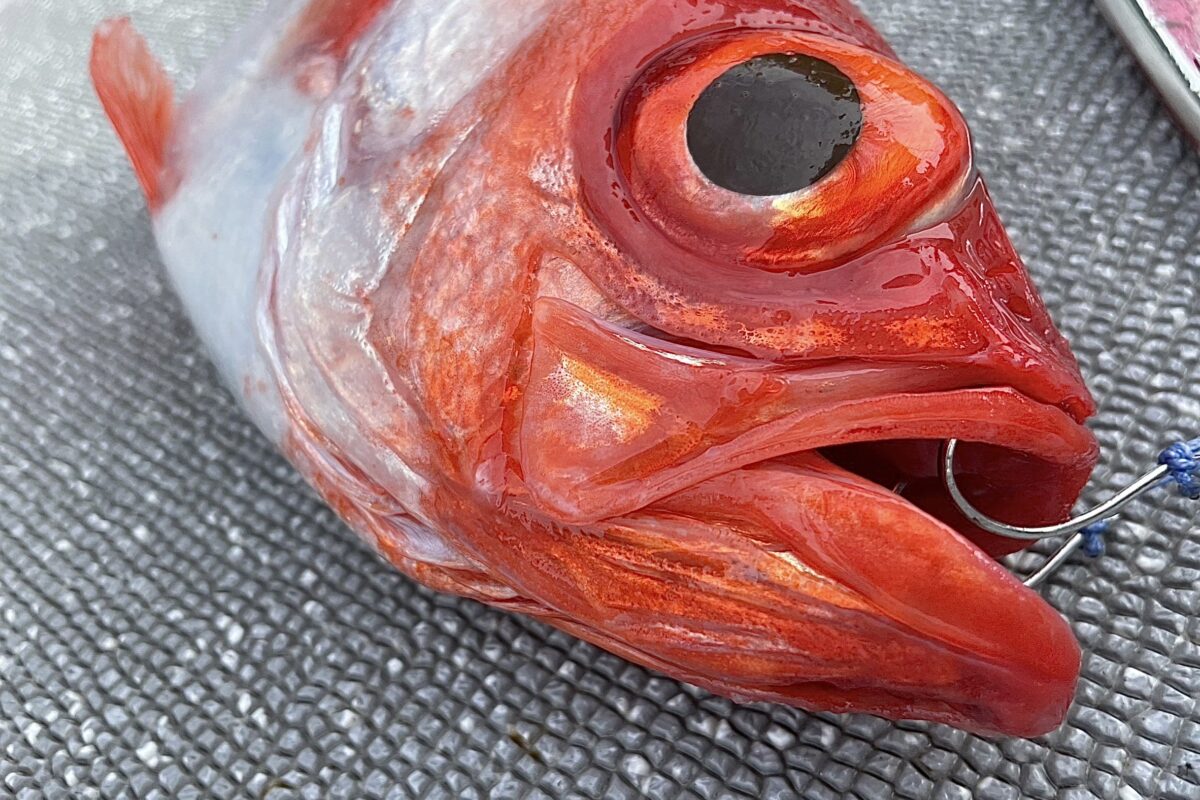 The "Semi-Spade-End Press Process"
The "Semi-Spade-End press Process" in the flatted end part adopted for the first time, this function makes it easier for anglers to try creating their own assist hooks, as the assist cord is much harder to slipping off than a normal flatted-end of the same wire class.
When creating the assist hook, this slightly concaved shape acts as the stopper to reduce the risk of the hook slipping off from the assist cord when tying the hook pierced through the assist cord or tying an outside knot.
[Note]: It is not effective when you just tie the hook accompanied with assist cord.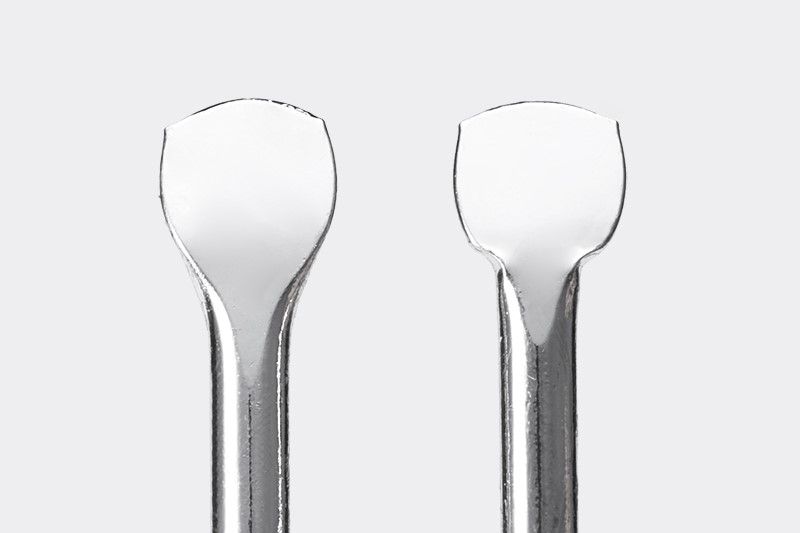 The normal flatted end [left side], and the Semi-Spade-End PressProcess [right side].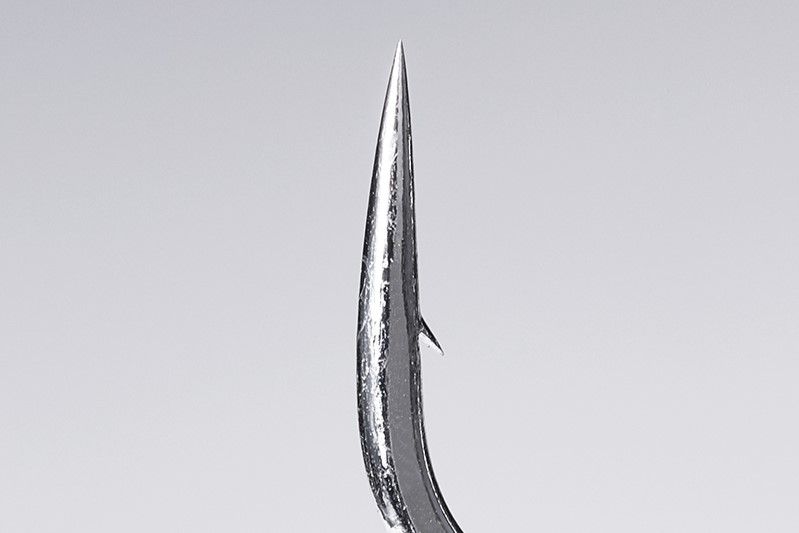 As an indication of the thickness, the wire diameter is slightly thinner than our standard jigging hook "JIGEN". The hook has a fairly long straight point to catch bites on the fall.
The Origin of the Name "SPiNBULL"
And lastly, a little explanation of the origin of the name "SPiNBULL".
Slow Pitch + eNhance × BULL
Enhance the Slow Pitch Jerk. And "Stick like a BULL".
The name "SPiNBULL" was coined from such meaning and we believe this product will be a new presentation for slow pitch jigging enthusiasists!
Please try the new jigging hook "SPiNBULL FLEX".