The Blade Works series was released this season as a dedicated products for blade game.
This method is effective for Spanish Mackerel that is picky eater on small baits.
We accompanied Shunsuke Nakagawa, one of the pioneers of this method, on his fishing trip.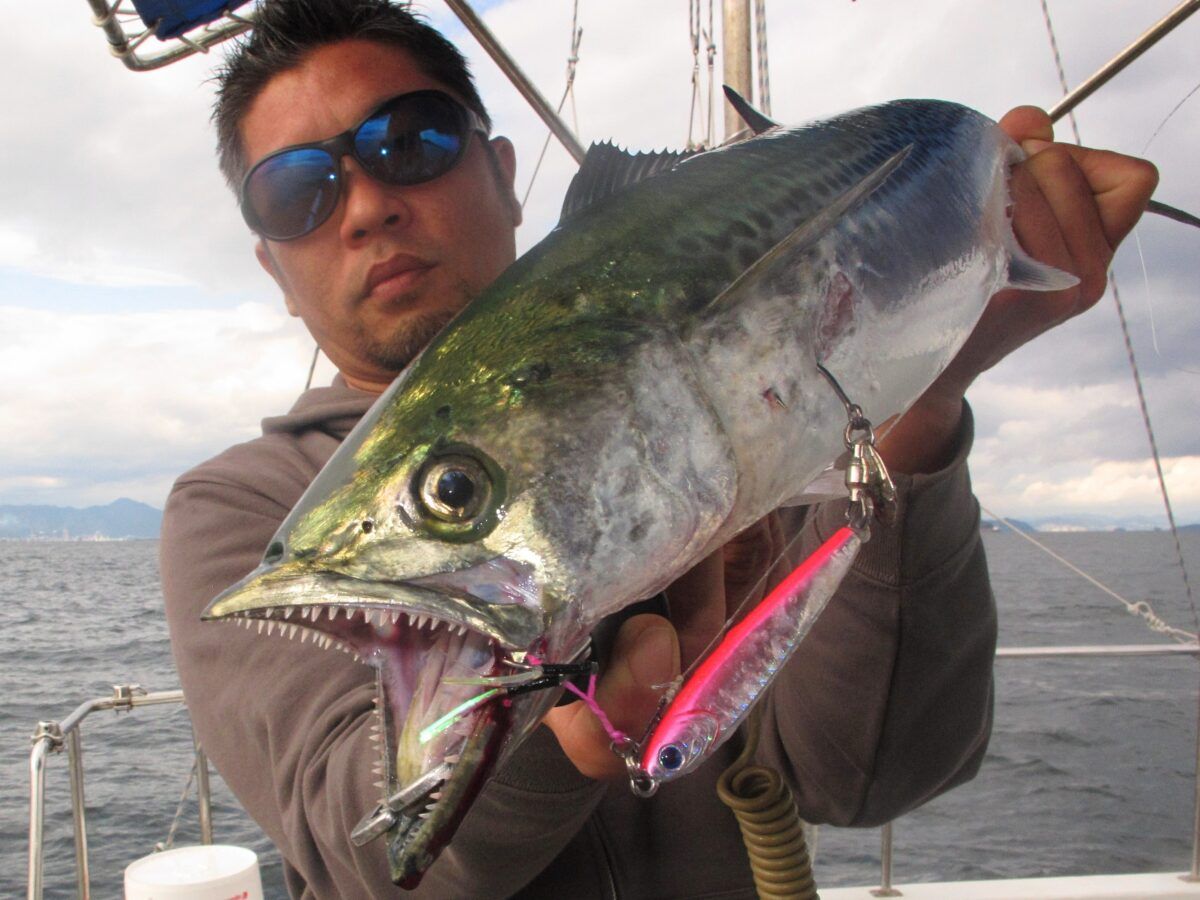 This time, we boarded the charter boat Credo, which departs from Hatsukaichi Port in Hiroshima Prefecture, Japan. On board were three of Shunsuke's friends, Seki, Maeda, and Takeishi.
According to Murakami, the captain of the boat, the most common baits these days are at depths of 50 meters or more.
The blade game is originally targeted at shallow areas at 20 to 30 meters by pulling diagonally. 30 to 40 gram jigs are easy to use, but heavier tungsten jigs are more effective when targeting deeper spots as in this case.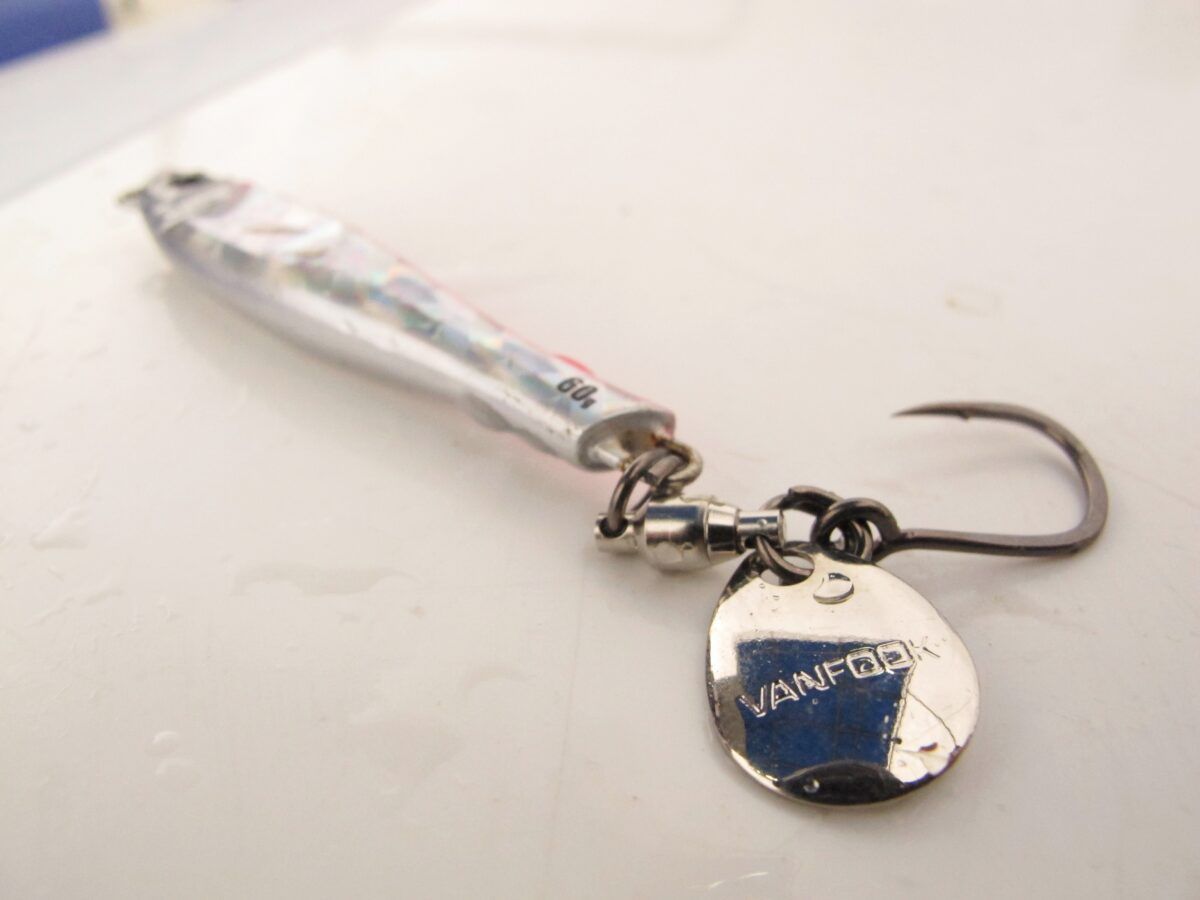 Actually, the jigs we mainly used on this day were 60g to 80g, and we used size #2/0 Blade Works System Parts in combination with these jigs. The use of different blade sizes according to jig weights leads to good fishing results.
When the captain gives the signal, cast the jig underhand.
When the jig landed on the bottom, we reeled it in fast, and when it was reeled up to the middle of the water, we made it fall again.
Maeda immediately got a reaction. After a strong pull, a yellowtail in the size of 60 cm came up to the surface.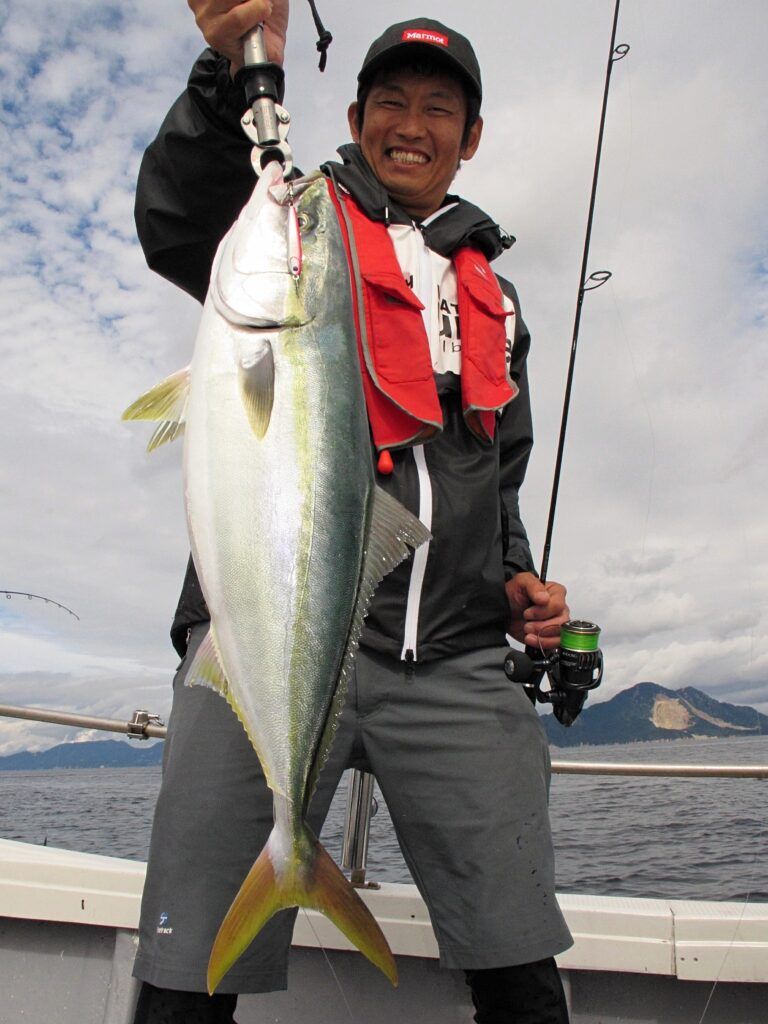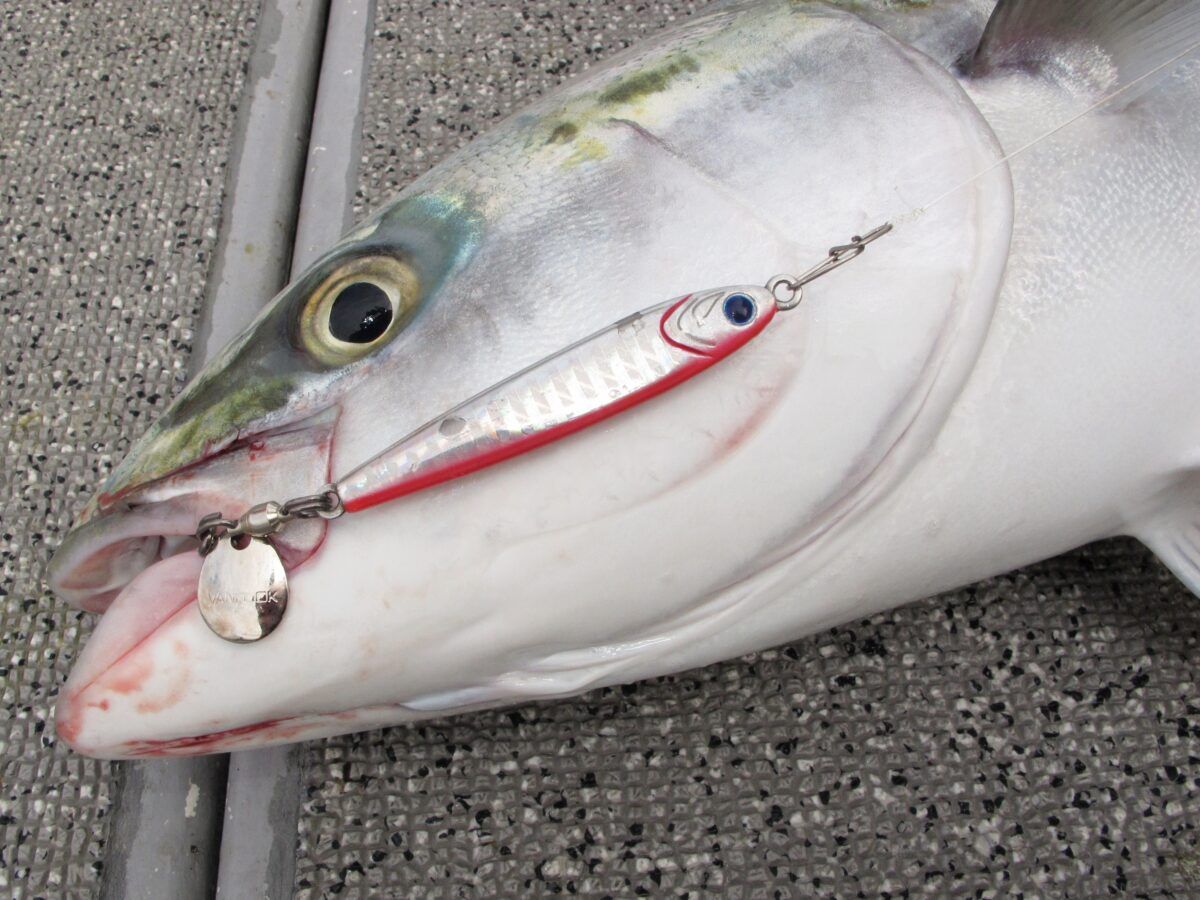 As large bluefish may hit, a strong hook is an absolute requirement. However, a counter bite on the fast-reeling makes it difficult for a thicker-shafted hook to penetrate.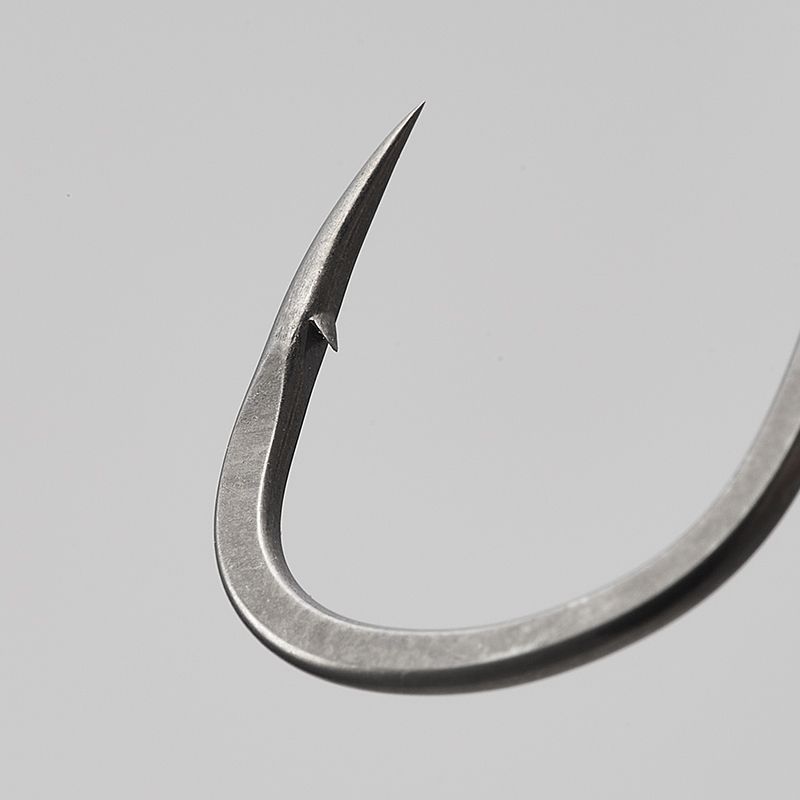 The Blade Works BG Single has finished with a well forged process. It is designed to achieve both strength and hooking at a high dimension.
In the blade game, the blade and hook rotate in synchronization at high speed.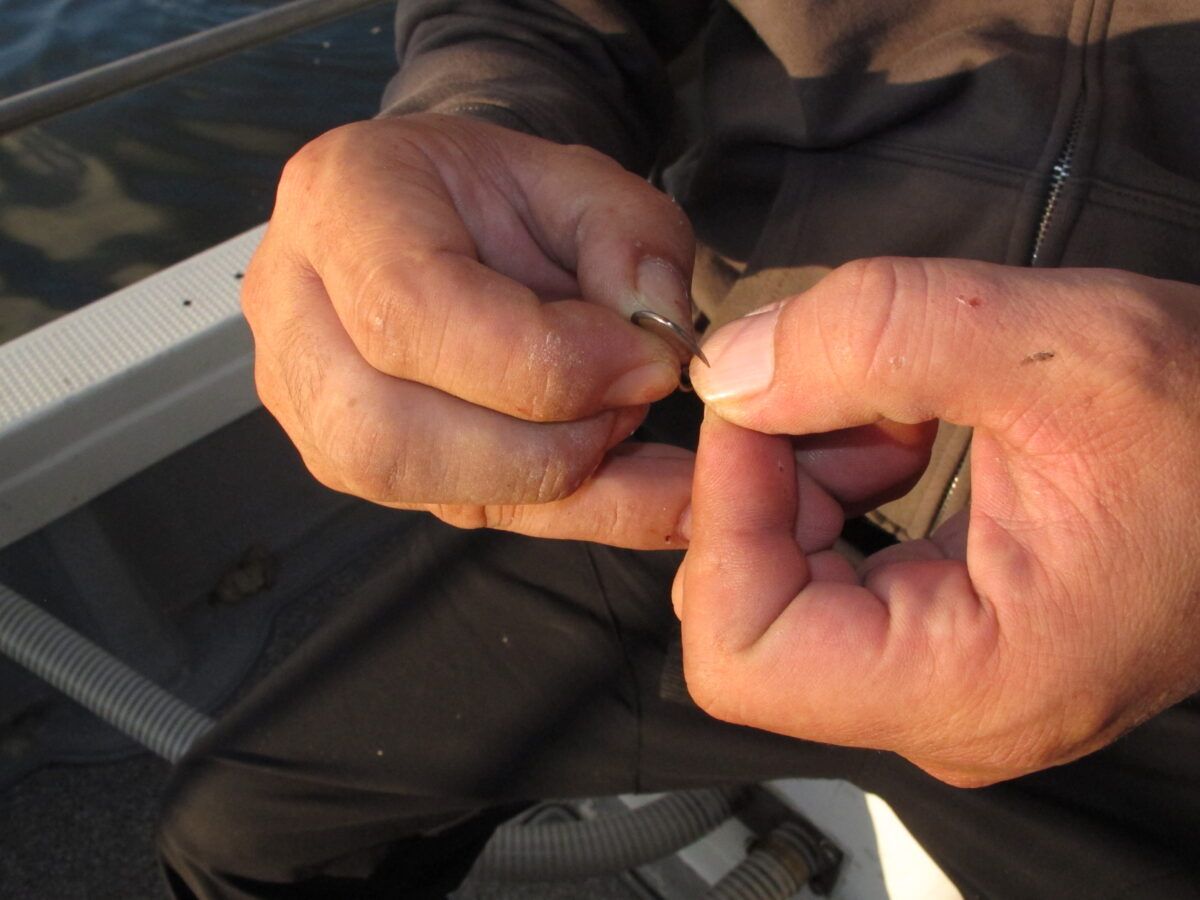 The hook point is easily damaged due to the movement of rotation, so it is recommended to replace it if the needle tip slips easily against the nail. Checking the hook point frequently will increase the catch rate.
While making small movements to look for schools of bait, we found a big reaction in the deeper zone, just as the captain had anticipated.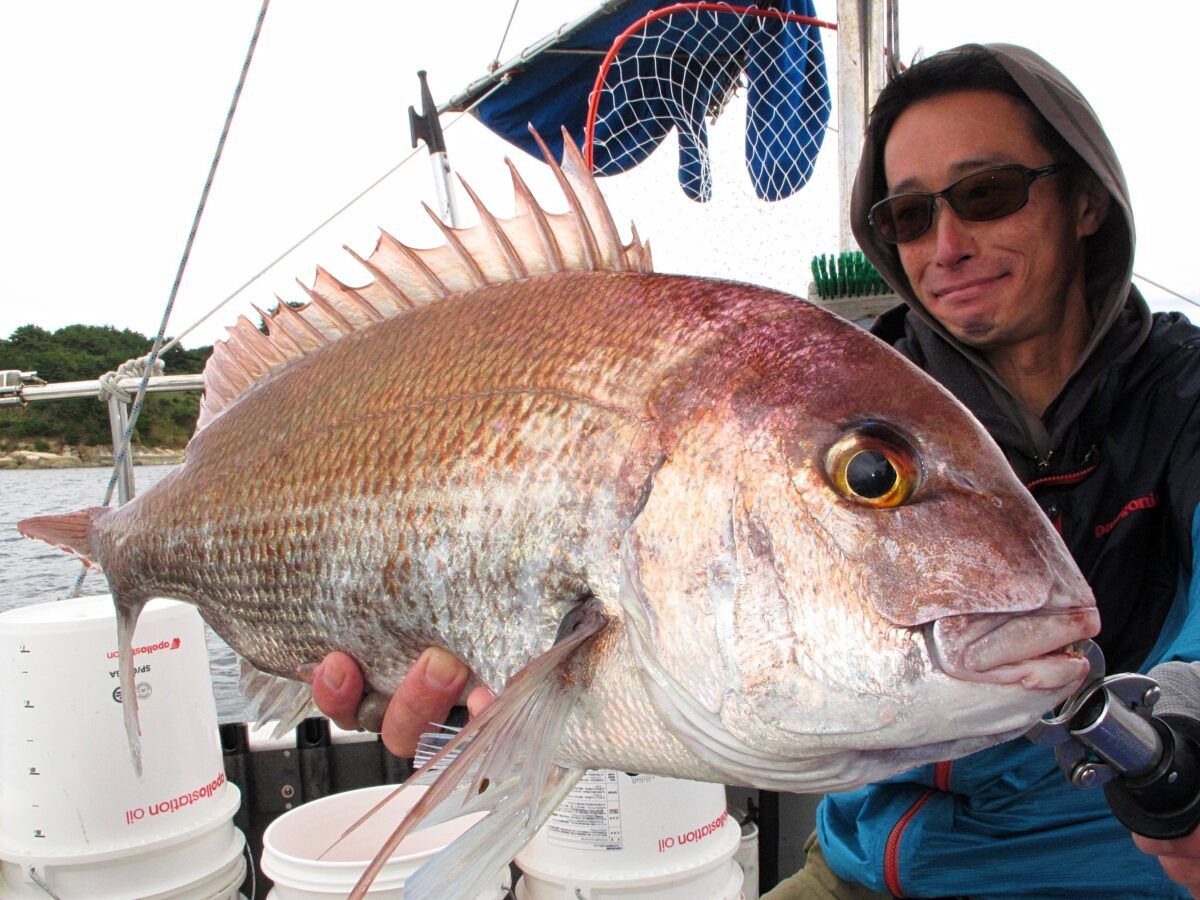 Starting with Takeishi's Sea Bream, then Sagoshi-size (young) Spanish Mackerel hit in rapid succession!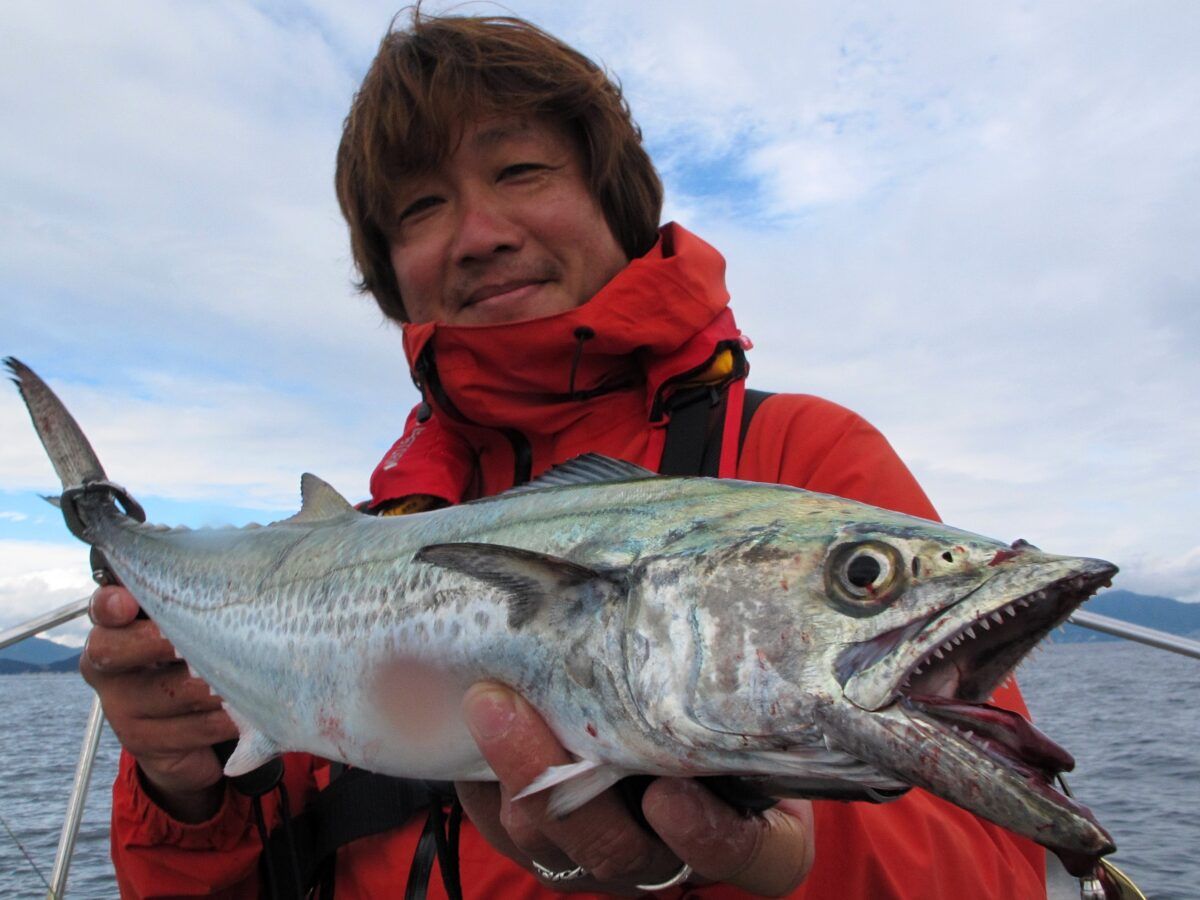 Among them, it was Shunsuke Nakagawa who bent his rod the most.
The fish that landed was a good-sized Spanish Mackerel.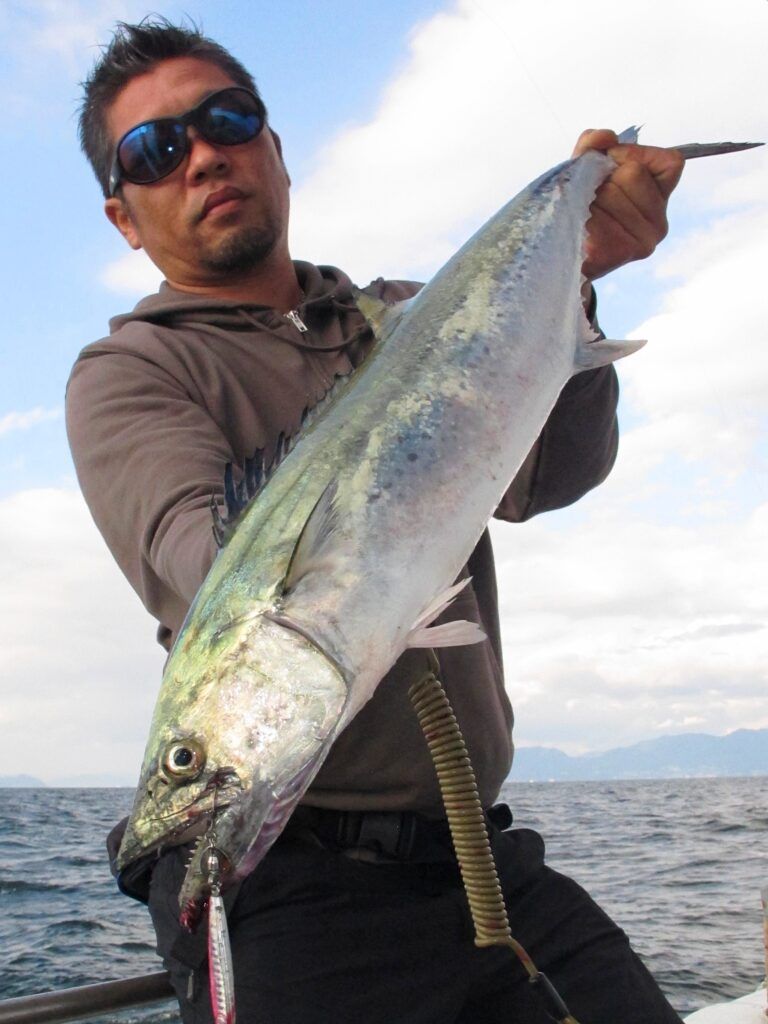 Although the blade game has a strong impression of shallow spots, this fishing trip made us recognize the wide range of fishing possibilities available with the change of jig weights.